Jlin Patton
Program Notes
Little Black Book
(2018)
Jlin
(b. 1987)
Composed for
50 For The Future:
The Kronos Learning
Repertoire
Arranged by Jacob Garchik
(b. 1976)

Artist Statement
"I chose the name Little Black Book because there is a black notebook that I own that I literally write down every creative idea I have in it. It is my book of absolute freedom. The book is very special to me, as it was given to me on my twenty-first birthday by my eldest cousin. When Kronos approached me about doing this project I was quite ecstatic, and immediately knew I wanted to take this on from a perspective of absolute freedom of sound. I didn't care how crazy it sounded, I just wanted the instruments and choice of instruments to be free. Freedom was my goal no matter how left-field or unconventional. I love that Kronos decided to play this track as they deemed fit versus trying to follow what I did."
Composer Interview
Jlin discusses her musical background, her relationship with Kronos, the piece she wrote for Fifty for the Future, and more.
Composition Process
For the composition of Little Black Book, Jlin first made an electronic demo, which was then transcribed and arranged for string quartet by Jacob Garchik. Hear Jlin's original recording here.
Artist's Bio
Jlin, one of the most prominent electronic producers of the current generation, first appeared on Planet Mu's second Bangs & Works compilation, which had a huge impact on electronic/club music. Though she is known for bringing footwork to a wider audience, Jlin doesn't consider herself a footwork artist. Hailing from Gary, Indiana, a place close yet distant enough from Chicago to allow her to develop a different perspective on the genre, she has morphed its sounds into something entirely new. Released in 2015, her debut album Dark Energy's innovative sound propelled it to the top of many of the year's Best Of lists. Jlin's sophomore album Black Origami was recently released to even greater critical acclaim and attention. In 2017, Jlin also composed the music for a major new dance work by Wayne McGregor, one of the UK's best known choreographers.
Support Kronos' 50 for the Future
Help support Kronos' 50 for the Future as we commission fifty new works designed expressly for the training of students and emerging professionals.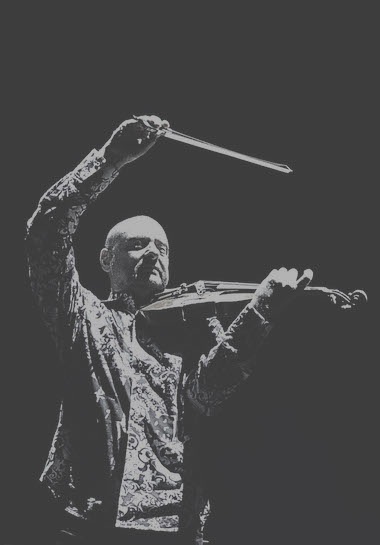 Little Black Book is great fun to perform. It's about strong rhythm and a strong beat; it's a little bit like you're getting knocked over the head in a great way. You rarely find a work that has this kind of intensity throughout the whole piece. We're always beaming and smiling on stage by the end."
Kronos Quartet
World Premiere
June 17, 2018
Holland Festival
Muziekgebouw an 't IJ, Grote Zaal /
Amsterdam, The Netherlands
More Info