Raven Chacon
The Journey of the Horizontal People
Program Notes
The Journey of the Horizontal People
(2016)
Raven Chacon
(b. 1977)
Composed for
50 For The Future:
The Kronos Learning
Repertoire
Artist Statement
"The Journey of the Horizontal People is a future creation story telling of a group of people traveling from west to east, across the written page, contrary to the movement of the sun, but involuntarily and unconsciously allegiant to the trappings of time. With their bows, these wanderers sought out others like them, knowing that they could survive by finding these other clans who resided in the east, others who shared their linear cosmologies. It is told that throughout the journey, in their own passage of time, this group became the very people they were seeking."
Instructional Video
Members of the Kronos Quartet discuss and demonstrate key techniques for Raven Chacon's The Journey of the Horizontal People.
Composer Interview
Raven Chacon discusses his musical background, his relationship with Kronos, the piece he wrote for Fifty for the Future, and more.
Artist's Bio
Raven Chacon
Navajo Nation / USA
Originally from the Navajo Nation, Raven Chacon is a composer of chamber music, a performer of experimental noise music, and an installation artist. He performs regularly as a solo artist as well as with numerous ensembles in the Southwest and beyond. He is also a member of the Indigenous art collective Postcommodity, with who he recently premiered the two-mile-long land art/border intervention, Repellent Fence.
Chacon's work explores sounds of acoustic handmade instruments overdriven through electric systems and the direct and indirect audio feedback responses from their interactions. Current and recent collaborators include Laura Ortman, ETHEL, Bob Bellerue, John Dieterich, OVO, William Fowler Collins, Ruby Kato Attwood, Jeremy Barnes, Chatter Ensemble, Robert Henke, and The Living Earth Show.
As an educator, Chacon has served as composer-in-residence for the Native American Composer Apprentice Project (NACAP), teaching string quartet composition to hundreds of American Indian high-school students living on reservations in the Southwest U.S. Under his instruction, this project was awarded the National Arts and Humanities Youth Program Award from The President's Committee on the Arts and the Humanities in 2011.
Chacon has an MFA from the California Institute of the Arts where he was a student of James Tenney, Michael Pisaro, and Wadada Leo Smith. He has served on the Music and Native American Studies faculties at the University of New Mexico and as a visiting artist in the New Media Art & Performance program at Long Island University. Chacon has presented his work in different contexts at Vancouver Art Gallery, the Whitney Biennial, documenta 14, REDCAT, Musée d'Art Contemporain de Montréal, San Francisco Electronic Music Festival, Chaco Canyon, Ende Tymes Festival, 18th Biennale of Sydney, and The Kennedy Center, among other traditional and non-traditional venues.
Chacon lives and works in Albuquerque, New Mexico.
Support Kronos' 50 for the Future
Help support Kronos' 50 for the Future as we commission fifty new works designed expressly for the training of students and emerging professionals.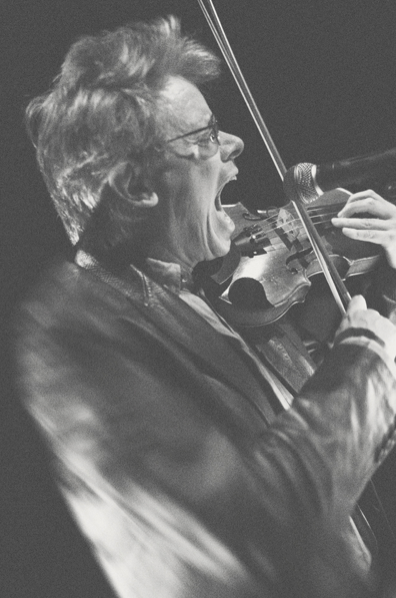 Raven has given us something that, as far as I know, doesn't exist anywhere else in music. This piece is to be guided by the eldest woman in the group, and if there is no woman in the group, then by the eldest man or person who most identifies as a woman. So from the very first note, there is a whole different way of thinking about life and about sound, and about responsibilities in a group of people."

Kronos Quartet
World Premiere
September 10, 2016
21CMposium
DePauw School of Music /
Greencastle, Indiana
More Info