Tanya Tagaq
Program Notes
Sivunittinni
(2015)
Tanya Tagaq
(b. 1975)
Composed for
50 For The Future:
The Kronos Learning
Repertoire
Arranged by Jacob Garchik
(b. 1976)
Artist Statement
"Sivunittinni, or 'the future ones,' comes from a part of a poem I wrote for my album, and is the perfect title for this piece. My hope is to bring a little bit of the land to future musicians through this piece. There's a disconnect in the human condition, a disconnect from nature, and it has caused a great deal of social anxiety and fear, as well as a lack of true meaning of health, and a lack of a relationship with what life is, so maybe this piece can be a little bit of a wake-up.
"Working with the Kronos Quartet has been an honour. We have a symbiosis that allows a lot of growth musically. They teach me so much, I can only hope to reciprocate. Kronos has gifted me the opportunity to take the sounds that live in my body and translate them into the body of instruments. This means so much because the world changes very quickly, and documenting allows future musicians to glean inspiration from our output."
Instructional Video
Kronos' David Harrington and Sunny Yang demonstrate key techniques for Sivunittinni.
Composer Interview
Tanya Tagaq discusses her musical background, her relationship with Kronos, the piece she wrote for 50 for the Future, and more.
Composition Process
For the composition of Sivunittinni, Tagaq first made several voice recordings, which were then transcribed and arranged for string quartet by Jacob Garchik.
Hear Tagaq's original voice recordings here.
Artist's Bio
Tanya Tagaq's unique vocal expression is rooted in Inuit throat singing, but her music has as much to do with electronica, industrial and metal influences as it does with traditional culture. She is known for her artistic collaborations that defy genre boundaries. Her contribution to Kronos Quartet's Fifty for the Future project marks another chapter in a longstanding creative association with the group. Appearances with Kronos have included a performance at the Big Ears Festival (Knoxville, Tennessee) in 2015 and work on the album Tundra Songs.
Her albums make for complex listening, but a string of international awards and accolades attest to her ability to make music that speaks a universal tongue. Tagaq's album Animism won the Polaris Music Prize in 2014 and a Juno Award in 2015.
In addition to her internationally renowned status as a performer and recording artist, Tagaq also does regular speaking engagements at educational and cultural institutions, including delivering the Pecha Kucha at APAP in 2014. In these lectures, Tagaq discusses her personal experience and creative process, and how her origin in Canada's arctic shapes her art. Tagaq is the recipient of an honorary doctorate degree from her alma mater, Nova Scotia College of Art & Design in Halifax.
Support Kronos' 50 for the Future
Help support Kronos' 50 for the Future as we commission fifty new works designed expressly for the training of students and emerging professionals.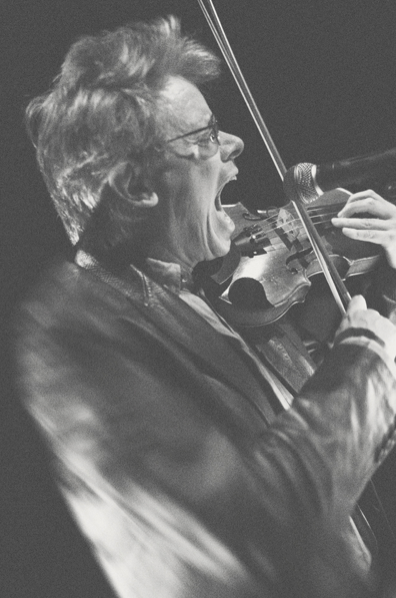 I've never heard a singer before who I felt had a string quartet in her throat the way that Tanya does. I knew from the beginning that we needed to make music together somehow. It just felt right to me. When I asked her to write for 50 for the Future, she said, 'Well, I'm not really a composer,' and I said 'Tanya, you are a composer. Just go into the studio and make make a piece.' So she did just that, layer by layer, and that became Sivunittinni."
Kronos Quartet
World Premiere
May 25, 2016
21C
MUSIC
FESTIVAL
The Royal Conservatory, Koerner Hall /
Toronto, Canada
More Info