Trey Spruance
Séraphîta
In Three Movements
Program Notes
Séraphîta (2016)
I. Séraphîta
II. Le Baphomet
III. Séraphîtüs
Trey Spruance
(b. 1969)
Composed for
50 For The Future:
The Kronos Learning
Repertoire
Artist Statement
"Séraphîta sets its roots in the work of three Eranos-era colleagues: Henry Corbin, Mircea Eliade, and Gershom Scholem. The quartet is a meditation on a specific complex of works bound together by the common interest of these three colleagues, and its raison d'être is in the overarching theme common to all the works. Concrete historical links and associations exist between all of the elements drawn together by the piece, and these give the impression of a very specific inter-textual hermeneutic going on behind the scenes. Due to the broad aperture required, things of this nature resist quick unveiling in open and direct language, so perhaps the musical means of approaching the subject is all the more apropos.
"The primary work in the canon is Honoré de Balzac's metaphysic prose Séraphîta (1834), namesake of Movements I and III. Also directly referenced is Pierre Klossowski's Le Baphomet (Movement II). As a binding agent, mention must also be made of "the Prologue in Heaven" from Goethe's Faust. Eliade never finished his proposed book on Balzac and Séraphîta, but did complete his study Méphistophélès et l'Androgyne. Corbin, who writes at length on Goethe, and onMéphistophélès in Ahrimanic terms in particular, referenced Balzac's Séraphîtaoften, and wrote of Méphistophélès and Séraphîta together in his Configuration of the Temple of the Ka'aba. Corbin and Eliade were both personally acquainted with Klossowski, who publicly praised their works.
"Movement I, 'Séraphîta,' is based on the apparition of an angel/androgyne in Balzac's novel. The character Wilfred perceives the semi-divine Swedenborgian entity as his gendered female daēnā and falls into an agitated state of otherworldly yearning. In the quartet we hear Séraphîta's answer to Wilfred's tragically obsessive, misplaced, romantic, and ultimately unconsummatable human love. Her solemn theme travels downward through the angelic hierarchies, acquiring more mass as it descends through a series of conjunct and disjunct tetrachords & time dilations. Her trajectory terminates in an earthy dirge, recapitulating the by-now familiar theme in graven tones.
"Movement II is an 'Arabesque' in the strict sense of the word. The content is derived from a method I call 'Tessellation,' a rhythmic/melodic pattern permuting in this case in quarter turns. As with tessellation tile work, the ears might hear patterns like the eyes register a tile array. A listener studiously following one of many nodal paths in a larger network of superimposed rhythmic arrays will eventually find themselves hearing everything else 'upside-down.' The conjunct and disjunct tetrachords from Movement I are revisited, only now in a more 'modal' form, with expansions and modifications of the original theme.
"The piece finishes with a mirroring of polarities in Movement III. 'Séraphîtüs' appears to Balzac's female character Minna, who perceives the identical entity as her gendered male daēnā. Musically there's an echo of courtly medieval dance forms, referring to none of them specifically. It's fitting to take a cue from Lou Harrison's Estampie and use the cello as a drum. The two main motifs here play off each other in a tension between the zest of the less formal aspect of dance, against the 'over-determination' of dance in more formal courtly forms."
Instructional Video
Members of the Kronos Quartet demonstrate and discuss key techniques for Séraphîta.
Composer Interview
Trey Spruance discusses his musical background, his composition process, his relationship with Kronos, and more.
Artist's Bio
Trey Spruance is best known for his groundbreaking composition and production work in his ensemble Secret Chiefs 3 and the avant-rock band, Mr. Bungle. Raised in Eureka, California, Spruance relocated to the Bay Area in 1990, and has toured extensively, performing over 500 concerts in over 50 countries in the past decade. In addition to touring and recording ad infinitum, he also orchestrates his music for various hybrid concert ensembles ranging in diversity from the New Music Works to a 61-piece Russian Traditional Orchestra of Krasnoyarsk. Spruance's music weaves together a diverse and challenging array of pedagogically conflicting disciplines: early 20th-century neoclassical music, Iranian Dastgah, Pythagorean mathematics, Italian horror film music aesthetics (1970s), 19th-Century French Occult Musical Theory, Black Metal, and the Bollywood sound.
Support Kronos' 50 for the Future
Help support Kronos' 50 for the Future as we commission fifty new works designed expressly for the training of students and emerging professionals.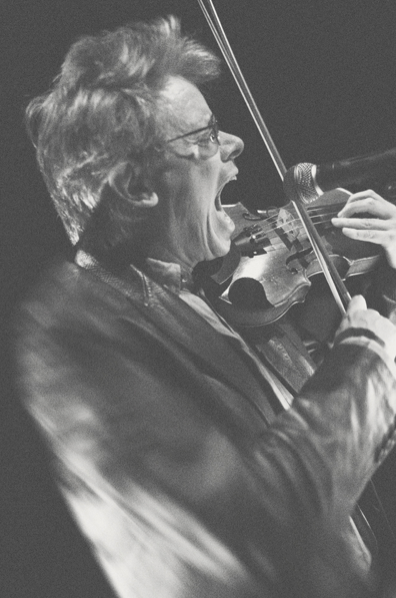 It was in the early 90s that my daughter brought home a cassette tape made by Trey's group, Mr. Bungle. I liked their music so much that I got to know the group, they eventually wrote for us, and I've been following Trey ever since. He's an incredibly astute musician and scholar of music. Very virtuosic. He has feet in so many areas of the world, and has brought us something that nobody else could."
Kronos Quartet
World Premiere
August 25, 2016
Esterházy Palace
Haydn Hall /
Eisenstadt, Austria
More Info