Vladimir Martynov
Program Notes
Andante Amoroso
(2018)
Vladimir Martynov
(b. 1946)
Composed for
50 For The Future:
The Kronos Learning
Repertoire
Artist Statement

"Andante Amoroso was written for Kronos Quartet for their remarkable Fifty for the Future project. It is far from my first collaboration with Kronos; yet the process of writing this piece turned out to be quite a difficult one. Because Kronos' Fifty for the Future program keeps younger musicians in mind, I wanted to keep the piece under 10 minutes. In the last few years, I have written pieces for at least half an hour, mostly an hour or longer. Now, I've found that I'm not as comfortable with writing short pieces. It felt as if I was starting to learn how to write music from the very beginning.
"Instead of using repetitive techniques and a gradual build-up of energy, I decided to try to maximize the amount of information in each 10- to 20- second interval. From the late-romantic to early-modernist styles of late Debussy and Webern, I saw this piece as a kind of pastiche of love songs and arias, adapted for the string quartet sound.
"I'm very thankful to Kronos for this unique opportunity, and for allowing me to again feel myself a composer in the traditional sense—something I have not felt in myself for a long while. And sometimes, to feel yourself a composer is really wonderful."
Composer Interview
Vladimir Martynov discusses his musical background, his composition process, his relationship with Kronos, and more.
Artist's Bio
Vladimir Martynov studied piano as a child. Gaining an interest in composition, he enrolled in the Moscow Conservatory where he studied piano under Mikhail Mezhlumov and composition under Nikolai Sidelnikov, graduating in 1971.

Martynov is known as a serious ethnomusicologist, specializing in the music of the Caucasian peoples, Tajikistan, and other ethnic groups in Russia. He studied medieval Russian and European music, as well as religious musical history and musicology. It also allowed him to study theology, religious philosophy and history. Martynov began studying early Russian religious chant in the late 1970s; he also studied Renaissance music of such composers as Machaut, Gabrieli, Isaac, Dufay, and Dunstable, publishing editions of their music.

In 1973, Martynov got a job at the studio for electronic music of the Alexander Scriabin Museum. For Soviet composers of this era, this studio provided a meeting ground for avant-garde musicians. Martynov also helped to form a rock group called Boomerang at the Scriabin Studio, for which he wrote a rock opera, Seraphic Visions from St. Francis of Assisi (1978). At about this time, he began teaching at the Academy of Trinity Lavra of St. Sergius in Sergiyev Posad.

In his early works, Martynov used serial music (or twelve-tone) technique. He became interested in the brand of minimalism developing in the Soviet Union in the late 1970s: a static, spiritually-inspired style without the shimmering pulse of American minimalism. There was a period of consolidation in the early 1980s where he wrote music specifically tailored for use in church services, then resuming writing original music in his minimalist style.

Since the fall of the Soviet Union, he has written works that take on large Christian themes, such as Apocalypse (1991), Lamentations of Jeremiah (1992), and Requiem (1998). One of his major compositions is a nearly hour-long piece called Opus Posthumum (1993), devoted to the idea that "a man touches the truth twice. The first time is the first cry from a new born baby's lips and the last is the death rattle. Everything between is untruth to a greater or lesser extent."

In 2009, the London Philharmonic gave the world premiere of his opera Vita Nuova. Martynov's composition The Beatitudes, as performed by Kronos Quartet, featured in La Grande Bellezza (The Great Beauty), the winner of the 2014 Academy Award for Best Foreign Language Film.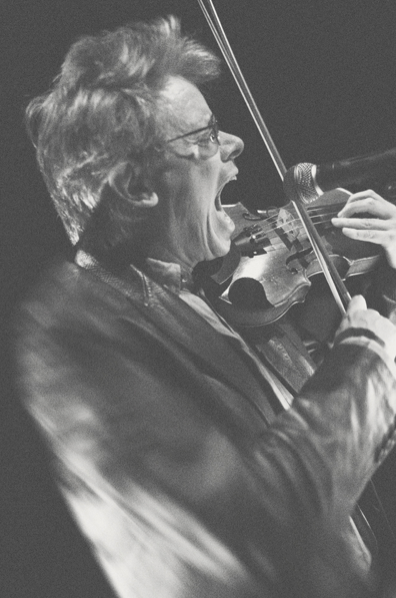 Vladimir has an encyclopedic knowledge of the history of western music that belongs in Fifty for the Future. In Andante Amoroso, I can detect threads of music that I've grown up with, that I've loved, that Kronos has played, and yet, you sense his own particular voice as well. He's one of those rare persons who lives with and listens to his inner muse 24 hours a day, so that when he writes a piece, you know you're getting something that comes from his inner reality.
Support Kronos' 50 for the Future
Help support Kronos' 50 for the Future as we develop this new learning library.
Kronos Quartet
World Premiere
March 6, 2019
Zaryadye Concert Hall
Zaryadye Concert Hall /
Moscow, Russia
More Info